Hi,
I'm new to forum and upto now I've found very usefull answers for the situations I had. But this time I need your opinions how to configure a backup plan as I described below.
It is a little bit related that I couldn't get the logic of options.
I created monthly full backup, pointed to Azure SOBR and I want to keep monthly backup only 1 month locally but keep off-site backups monthly 12 Months and yearly 3 Years.
Here is the config screenshots
SOBR Capacity Tier:
0 Days selected to an immediate upload to Azure Blob Storage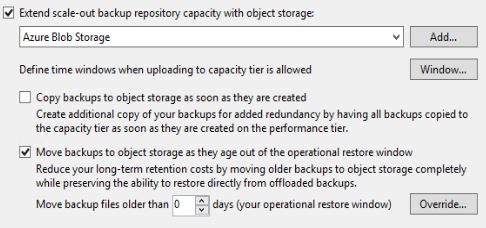 Full Backup Job Config:
At this point I assume this setting will keep monthly full backup only for 1 month locally.
But not sure about the archival purposes selection handle my request. Does that mean after 1 month; it will upload to off-site but again keep it both local and off-site as defined?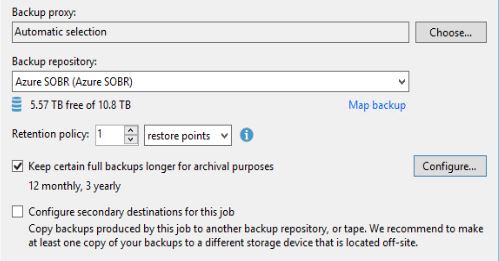 Does it also keep local and off-site backups for same period of time?
If not what will be the correct to keep only on off-site monthly 12 months and yearly 3 years?
Thanks.