Hello,
backing up LVM-volumes with partitioning failed with Veeam Agent for Linux v1.0.0.944 with the following error:
Failed to perform backup
Logical volume [root] is not active
.
But as you can see, the volume "root" is available and active: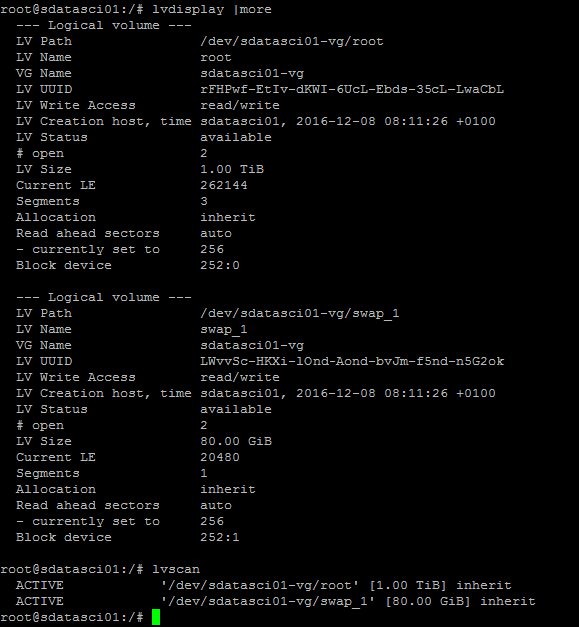 If I try a backup without this volume it succeeded.
Do you have any solution for this problem?