Hello everyone,
I am glad to share the new Grafana Dashboard for Veeam Backup for GCP.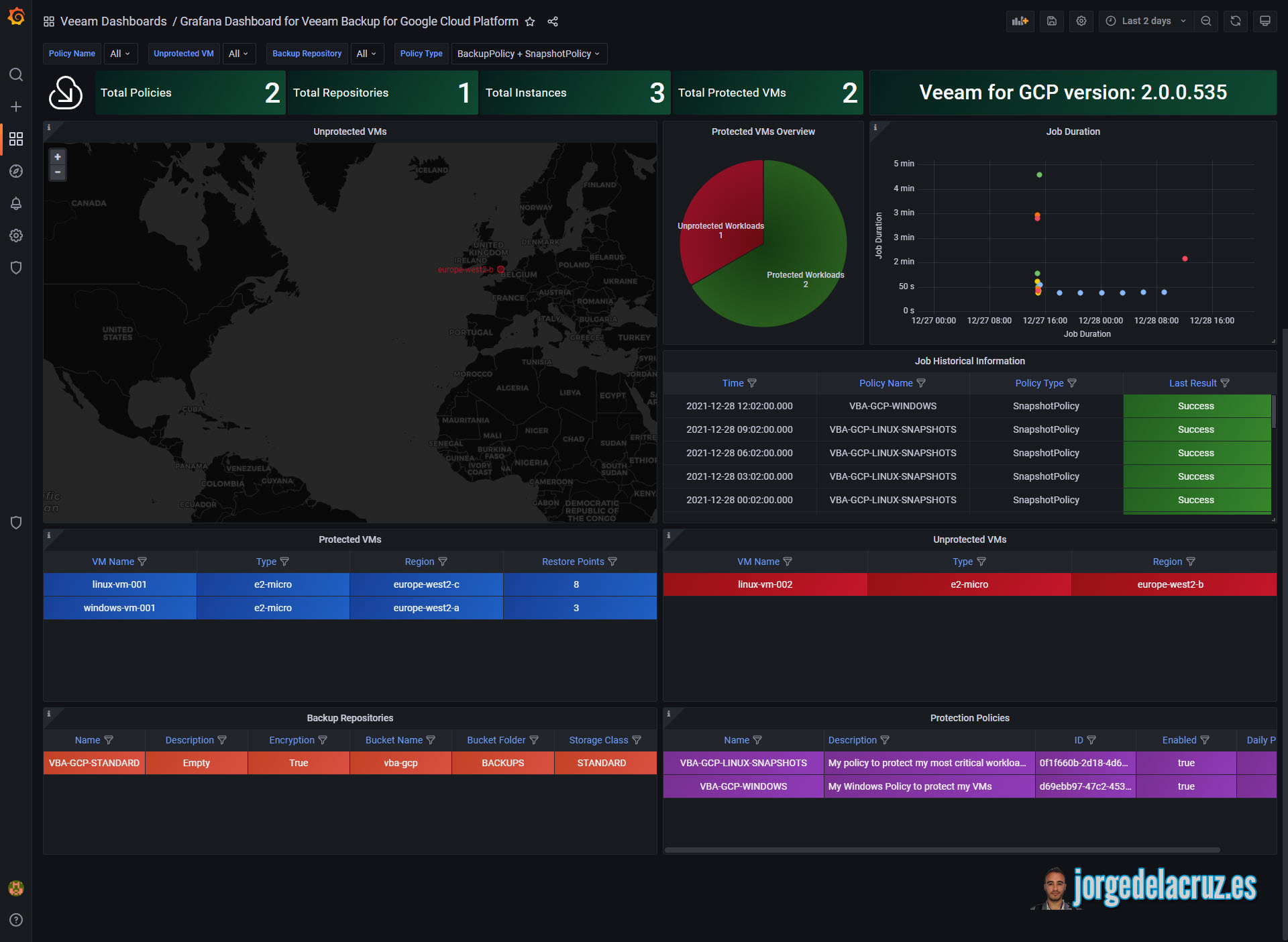 Features of the Dashboard
A map with Unprotected VMs, working perfectly using latest Grafana Map technology
All the queries are in InfluxDB v2.x + Flux
Detailed tables with all the needed details, including the new Backup Repo Tier, Policies, VMs, Job sessions, etc.
Download free from here -
https://grafana.com/grafana/dashboards/15444
Feedback and ideas, all welcome!
Jorge de la Cruz