Yesterday I noticed a very interesting tweet pop up in my time line, the tweet was by Michael Cade (Global Technologist), who is currently attending NEXTConf in Nice. For those who may have missed the tweet here's the link
https://twitter.com/MichaelCade1/status ... 6037042178
now what got me curious was the wording
A sneak peak of how that new Prism "like" interface will look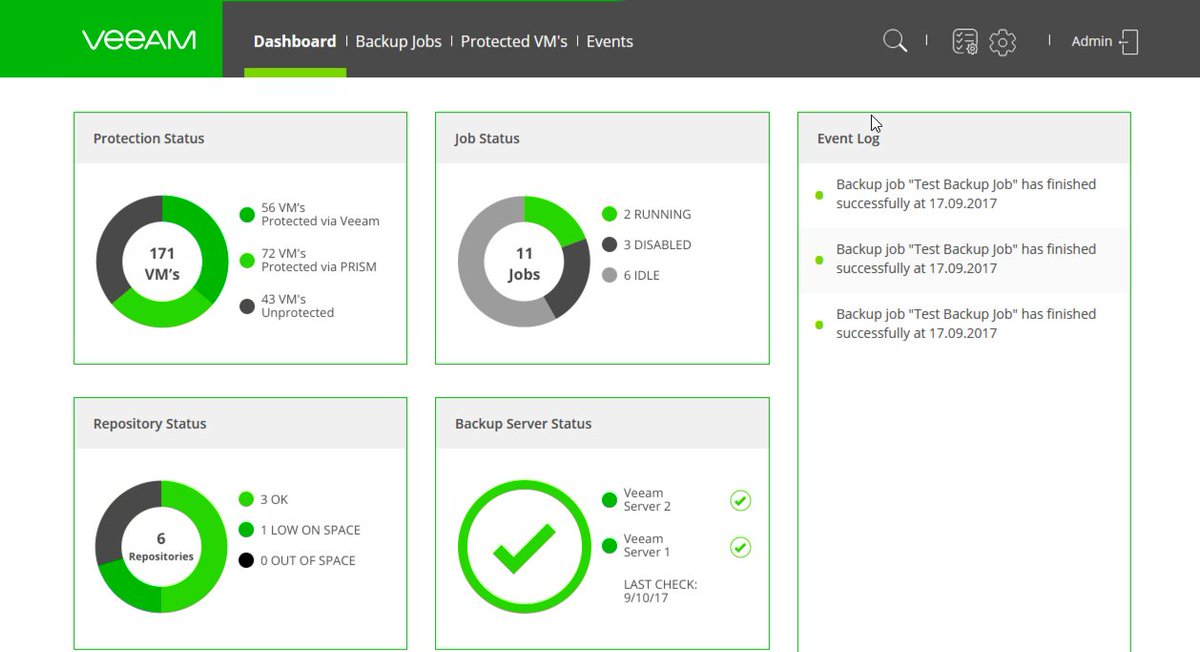 Not Prism interface ...but Prism like. To me this meant a new Veeam interface, and looking at the interface a nice shiny new HTML one at that. I asked Michael to clarify if this was a new Veeam dashboard or a new section of Prism. His reply was an unexpected one
https://twitter.com/MichaelCade1/status ... 6597282818
This is a standalone Veeam appliance that will run within the AHV cluster and is presented via a Web interface
WOAH ... a Veeam Linux appliance with its own Web interface.
1) people have been asking about appliances for a while now, so are Veeam starting to take notice. Things like the VMware move to a Photon appliance for vCenter is a good thing, so why not Veeam?
2) people get to save money by *not* needing Windows licenses to run VBR servers
3) more secure (less patching....but that's up for debate)
4) the illusive HTML management console so many people ask for.
This got me very excited and my mind started turning over possibilities. Now it was pointed out this is very much v1.0 but still got me thinking about future possibilities, so while I appreciate this is very much v1.0 ...how can we *not* get excited by a new Veeam product/technology.