Hello ,
I have every Morning 60 Mails with Datastore Write Latency Warning or Error Messages from Veeam One Site .
Like this :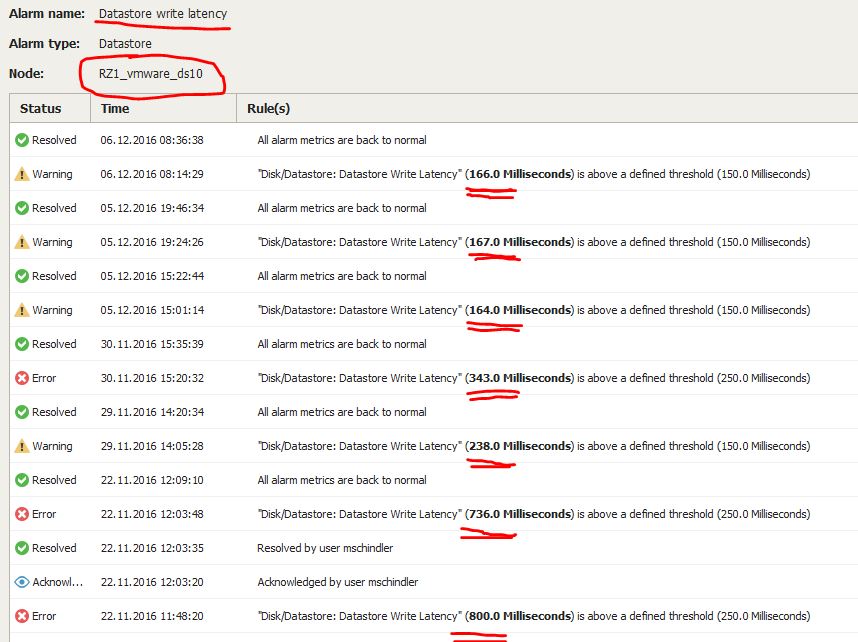 But on the other Side we use the Netapp VA OCPM ( OnCommand Performance Manager ) & the OCUM ( On Command Unified Manager )
This are special VAs from Netapp which Monitor the Datastores and Volumes also. And sorry Veeam, i trust this Netapp own tools more then Veeam One

And the Output from this Tools is for the same Datastore RZ1_vmware_ds10 this :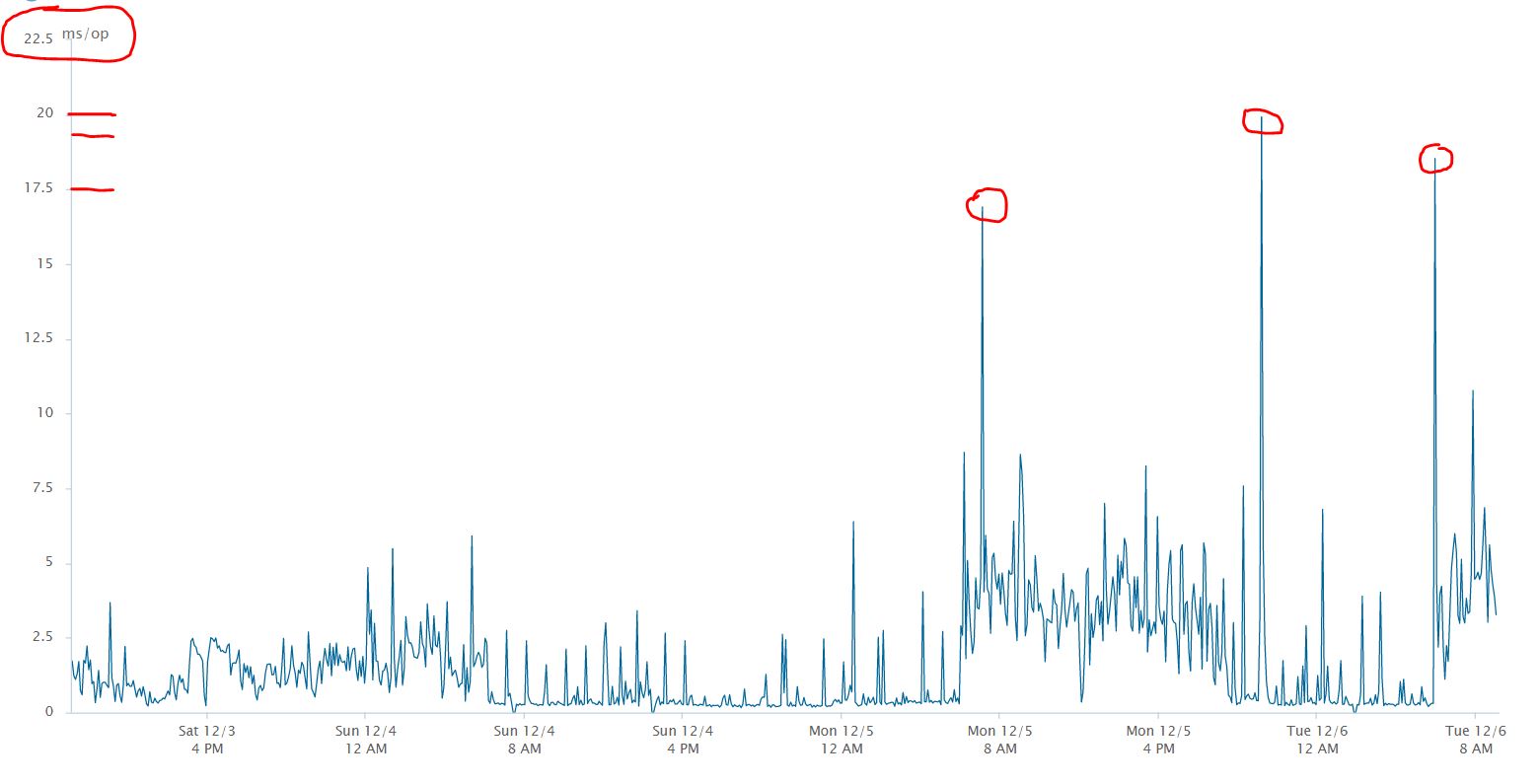 As you can see the Disk write latency is only on the highest peaks and only for an short period 20.0 ms .
What Veeam One see there ??!?!?
Any Statement for this ?