This one's a bit odd, it doesn't really affect anything currently but I'd like to get it cleaned up if possible.
A Veeam Windows Agent backup managed by my B&R11 (community license) server has been frozen since February 27. It shows in my console as running and 99% finished.
This is a test job I set up when I was first deploying Veeam in the middle of last year and for a while it ran just fine. I didn't mean to keep it running and didn't notice it until it had been stuck for a few days. I'm unable to cancel it, stopping all Veeam processes and waiting for 15 minutes then restarting as well as rebooting the entire Veeam server similarly has no effect. The affected PC even got reloaded and doesn't have Veeam installed or the same FQDN anymore.
I opened a support case but Veeam closed it without replying, presumably since it's not really a problem and I don't have a paid license. Just curious if anyone here had seen anything similar and might have a resolution since I've been unable to find anything online.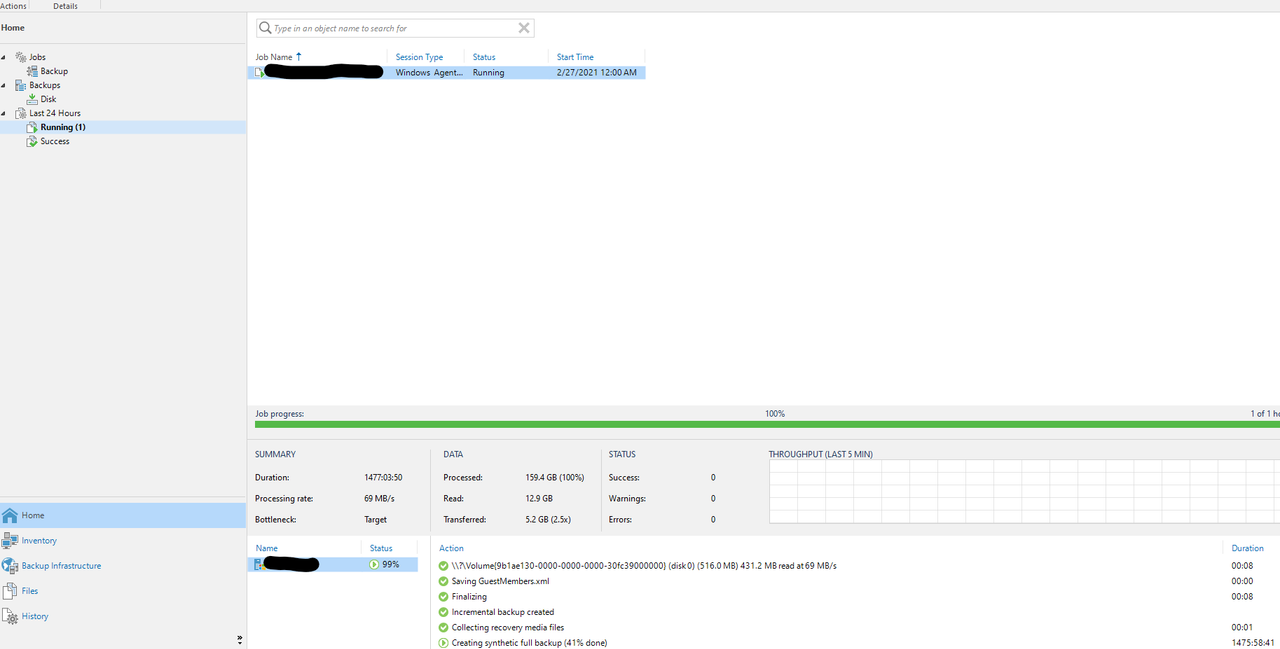 edit: I forgot to add that I was able to delete the backup job itself, its files in the repository, and the PC's entry in the Manually Added group. There's no other trace of it besides this running job.