Hi,
since Veeam 8 we use the F2T Option to backup our QNAP-NAS weekly to tape. Meanwhile we've update to Veeam 9
The F2T job is working for over 1 year without any problems.
Now we want to change the F2T job (change the start time) and get the follwing message: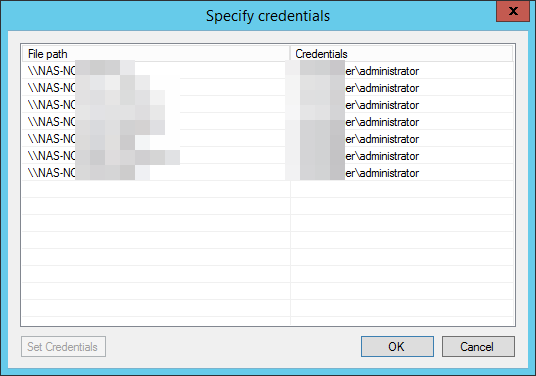 But the credentials has'nt changed! By unc path we have no problem to access the shares.
So i can't change the starting time of the job.
I've try to create an new F2T job and I get the same message when i add the shares into job!
So i can't create a new F2T job or change to old one to backup our QNAP-NAS!
But surprise surprise!
The F2T job is working without any issue! All files where written flawless on tape: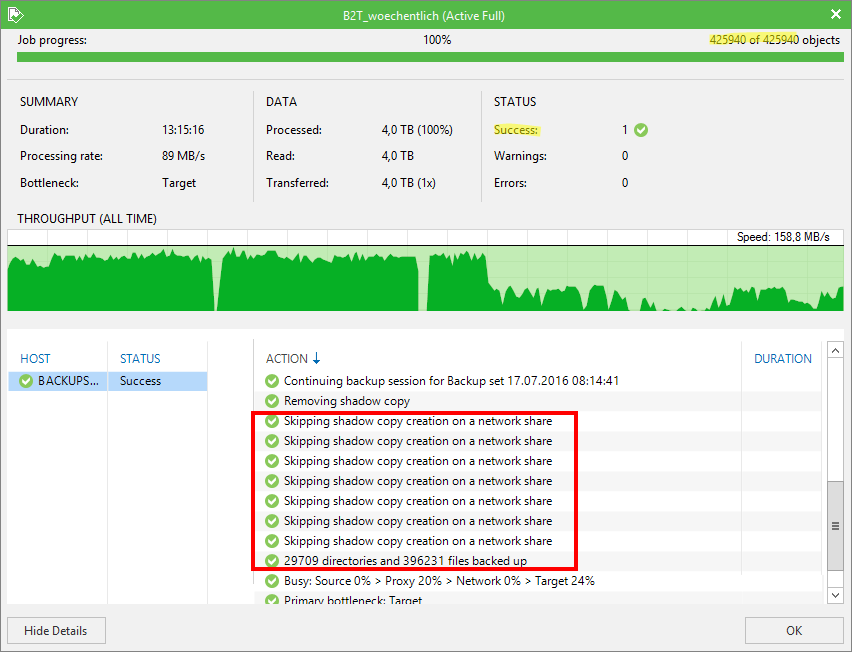 How is it possible, when the job cannot access to the shares because the credentials should be wrong!?
Anybody an idea why this problem occured?
The QNAP is integrated into our AD as member and from our veeam server i have no problem to get onto the shares by unc path!
best regards
Dirk