Case # 04886640.
Backup3 is my Veeam 9.5 Update 4 server.
I am trying to back up a Windows Server 2012 R2 Essentials box (BackupServer) to a repository on Backup4.
BackupServer has a StorageSpace that is 5.5 TB total, of which 1.6 TB is used.
Backup4 has a 4-disk StorageSpace, NTFS, with 13.2 TB free. This was specified as the volume for the Repository that I created on Backup4. It seems to work, because I have a Backup Copy job (Backup3 to Backup4) that successfully pushes about 1.2 TB from Backup3 to this repository.
The entire uncompressed backup set from the WS2012R2E box is < 2 TB.
When I attempt to run the job it fails with "not enough space on disk":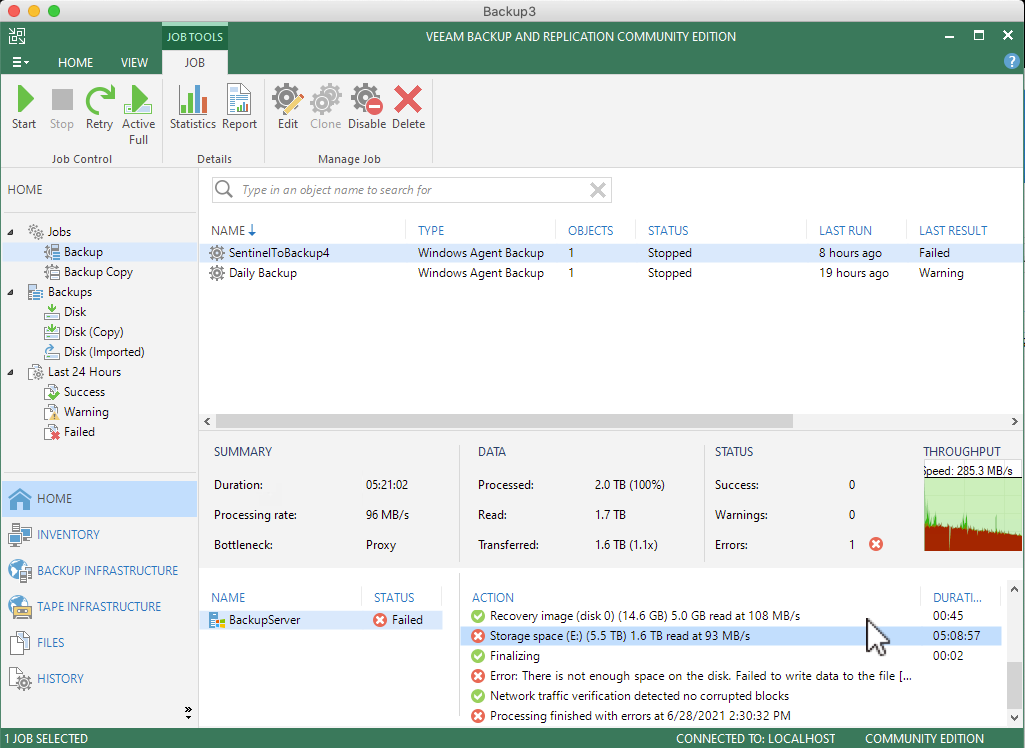 but there is plenty of space on the disk: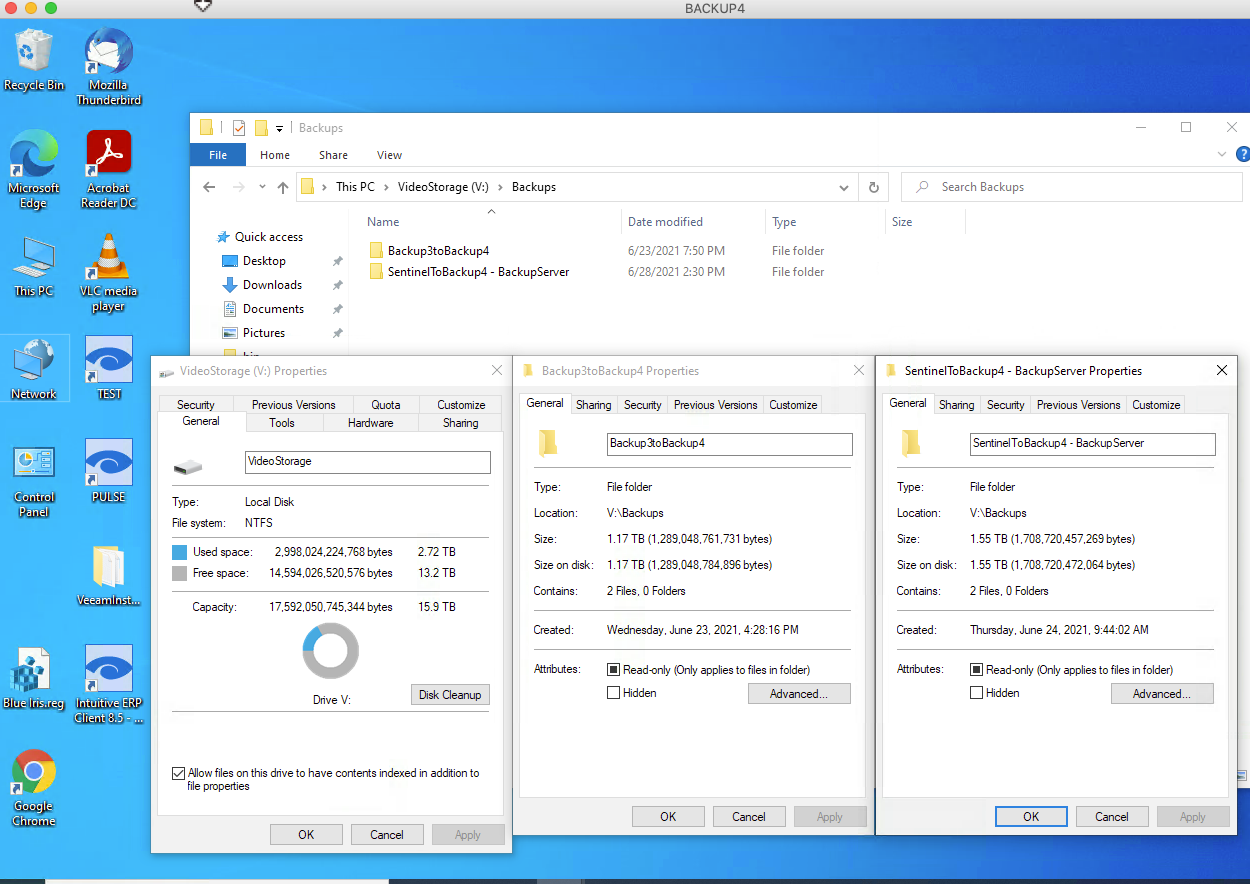 Any ideas on what might be the problem? Thanks!